Walkthrough of Skilltype Onboarding; choosing Skills, Products and Interests for your Skilltype Profile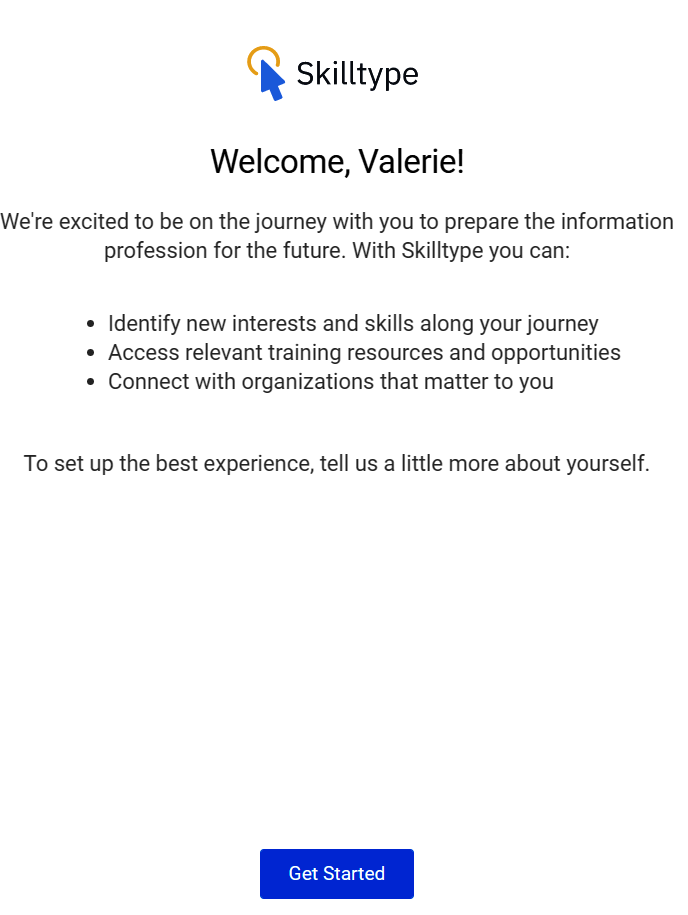 When you first log in, after completing basic Profile details in Settings, you'll be directed to Onboarding. Here is where you can first select your Job Role; select Skills that you already have; select Products and services you already have experience with; and, most importantly, select Interests, which can include some of those Skills and Products you chose, so you can learn more about them, and can include Skills and Products you know nothing about, but are interested in learning more about.
If you skipped Onboarding at first, no worries! You can click the three-dot pile on the upper right of the screen and select "Restart Onboarding" from the pop-down menu.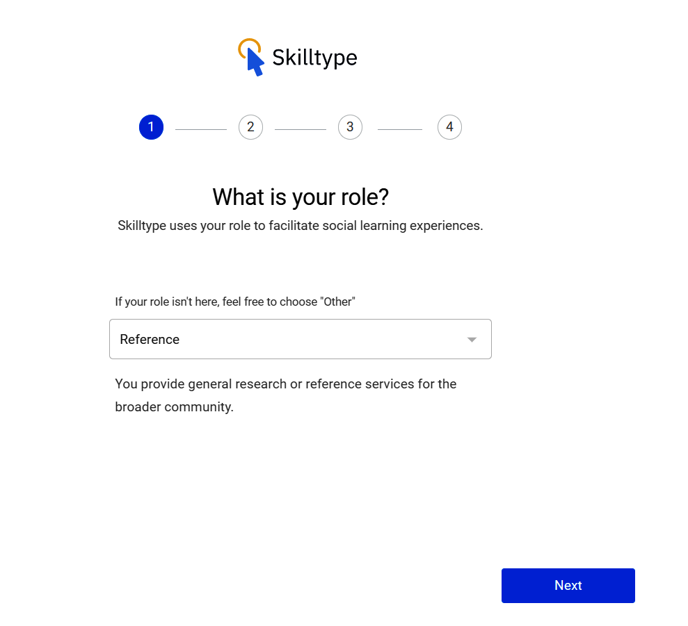 Once you click the blue Get Started button at the bottom of the screen, you'll be taken to a page asking you to select your Job Role. As indicated on the screen, if your Job Role isn't there, you can select "Other". But also feel free to select "Individual Contributor", especially if you serve in a non-supervisory role.
We are still adding Job Roles and you have the option to Contact Us with Content suggestions.
Click the blue Next button.
The Job Role selected has some bearing on the remainder of the Onboarding process, as you'll find some Skills and Products already selected. But you can always click those boxes, individually, to unselect them, if they don't reflect your own experience.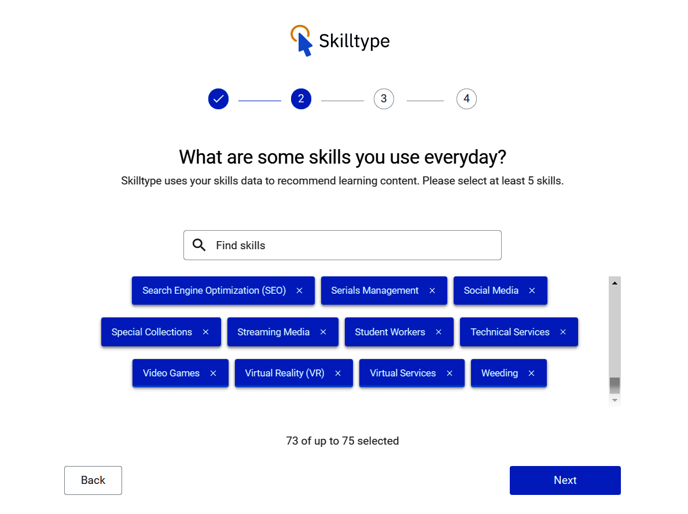 As mentioned above, it's in Interests where you select the Skills and Products that you want to know more about, and, in effect, that you are creating your Skilltype Personalized Learning Plan.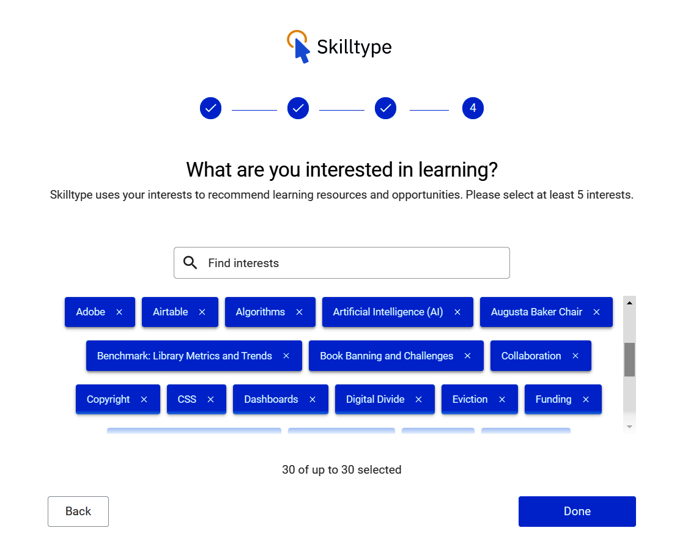 It is from these choices that a Weekly Digest of five resources will be emailed to you directly; you are automatically opted in, but you can opt out of this at any time by changing the toggle switch in Settings.
And so now you've completed your initial Skilltype Profile!
But do keep in mind that within your Profile, you can select the Edit button beside each category, and add or subtract -- select and deselect -- more Skills, Products, and Interests. Each linked Tag in your Profile does go over to the complete list of resources -- Presentations, Videos, Audios, Websites, Articles -- that are available for that Tag at the moment. More resources are added every week.
And if you have a Skill, Product, or Interest that is not currently in Skilltype, you can instantly suggest it within the Edit function. Once you've typed in the full name and the phrase, "No products or services found." appears, click the blue phrase underneath it, "Suggest a new product or service." The a box will slide in with the phrase, "Type New Tag Suggestion". If the name is fully correct, click the green phrase underneath it, "Submit for Review". This will send the Tag suggestion directly to the Skilltype Content team. And then you can click the arrow above the box to return to the main Edit function.
Or you can Contact Us directly with that Content suggestion.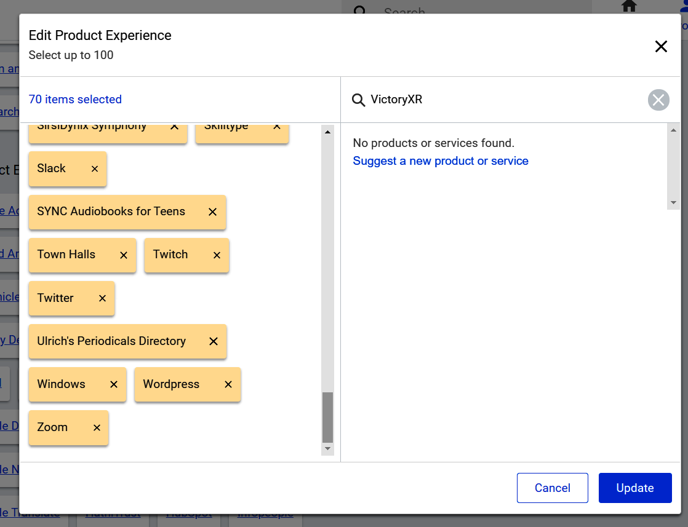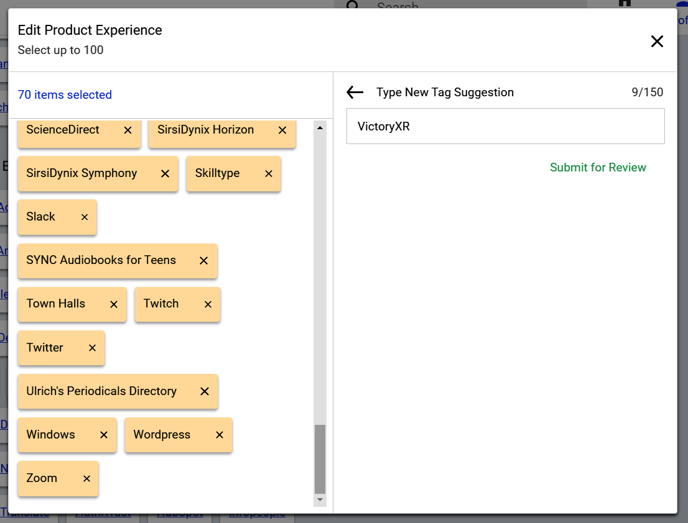 Conversely, if you have problems with a resource in Skilltype, either you can't access it or have some other problem with it, please do not hesitate to Report that resource within Skilltype. Click on the three-dot pile on the upper right side of the individual resource, and select "Report to Skilltype" from the pop-down menu. This will send an alert directly to the Support Analyst. And you will receive a confirmation in your email that the Report has been received.
To provide any details on why you reported it, feel free to Contact Us directly at Customer Success.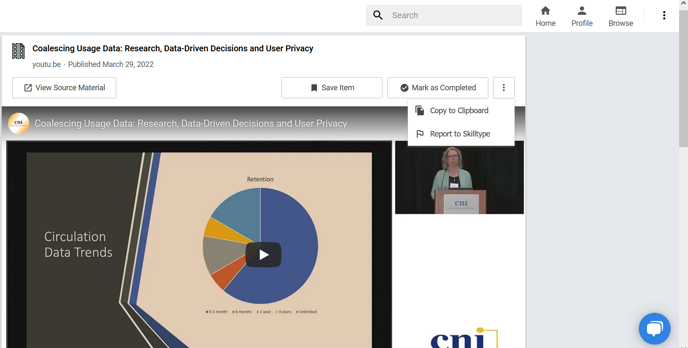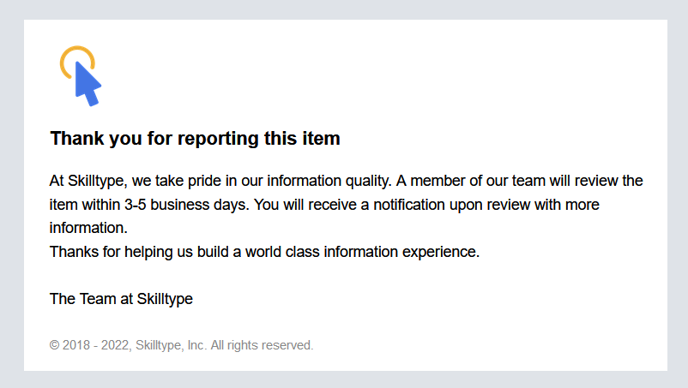 As for the other sections on your Skilltype Profile --
If your employer is on Skilltype, you may already have that employer listed in your Organizations section. If not, you can click the blue Edit link and add it from the list in the pop-up box.

If your employer is not on Skilltype at this time, you will not lose functionality by your Organizations section being empty. At this time, we are restructuring how Organizations work in Skilltype. Full details on the new Organizations experience will be provided in a future release.


You can select up to 5 Priorities, which are not Tags, but are a list of strategic goals collected from various library organizations -- as well as a few suggested by Skilltype users.

Similarly to Organizations, you will not lose functionality by your Priorities section being empty. But look them over and see if any of these institutional goals align with your own personal learning and educational goals.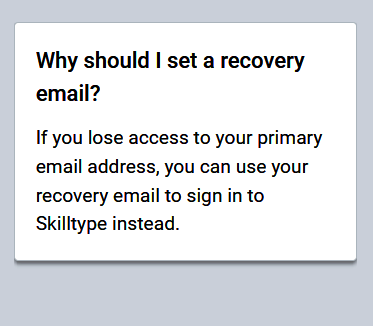 Last but not least, see
Account Access
under
Settings
, which lets you do the basic account housekeeping of changing your password -- as well as letting you know the date that you last set your password. And lets you provide a Recovery Email, should your Primary Email become unavailable to you.