Latest product changelog updates and townhall videos in Skilltype
The Skilltype Blog is built to provide the latest information about the app, in Skilltype's growing capabilities and service upgrades in the Changelog and Townhalls entries.
See the latest Changelog post.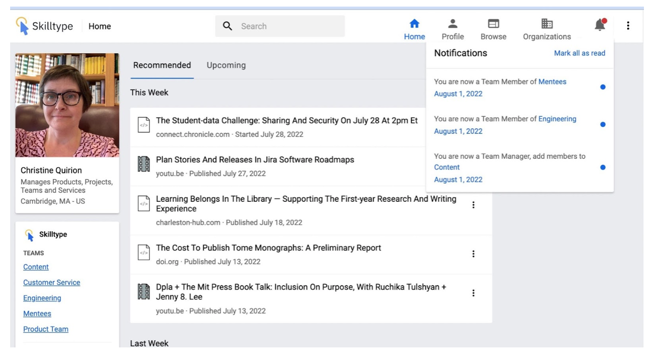 Skilltype's version 1.24 now includes notifications to alert you when you've been added to a Team.
Watch the latest Townhall video.
Demonstrates the new Privacy Check in User Settings and shows the improved access to learning content.
Skilltype is a talent marketplace for information professionals and their teams to analyze, develop, and share expertise. Create a free account today.