Skilltype is no longer invite-only! Sign up for free today!
The Skilltype App is no longer invite-only! You can now sign right up! Complete the form and log in with your email and password. Find out more about using this latest version of Skilltype, which serves as re-introduction to the app itself, from our September 2021 Update:
At your first login to Skilltype, after you've completed basic Profile information in Settings and started Onboarding, you'll see that you already have Skilltype added to your list of Product Experience; each person logging in is automatically added as a user of the Skilltype app (yes, it's very meta!).
After you've completed Onboarding, You can view your Skilltype Profile. You can then click on the Skilltype Tag in the Product Experience section to see a list of resources on Skilltype itself. These resources can help you get more familiar with the app and using it.
Then see Changelog 1.22, accompanied by the April 2022 Townhall, which introduce the new Privacy Check feature and debut the updated design to the individual Skilltype items: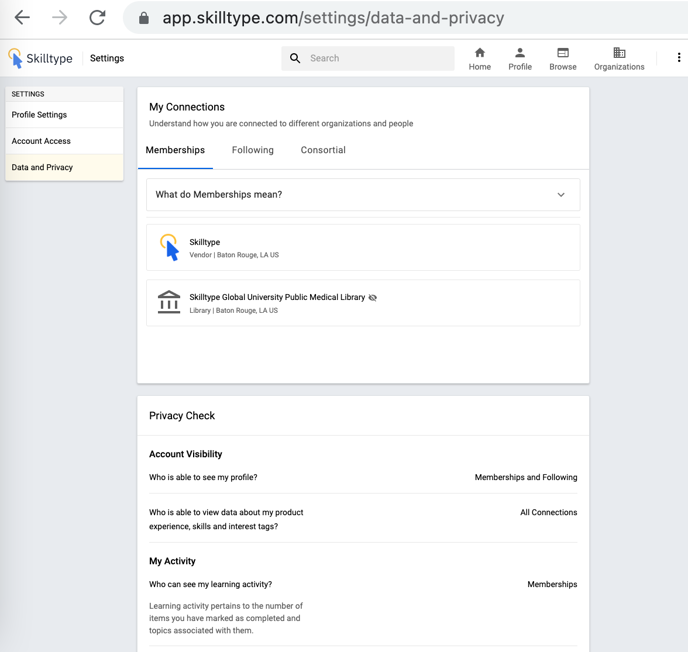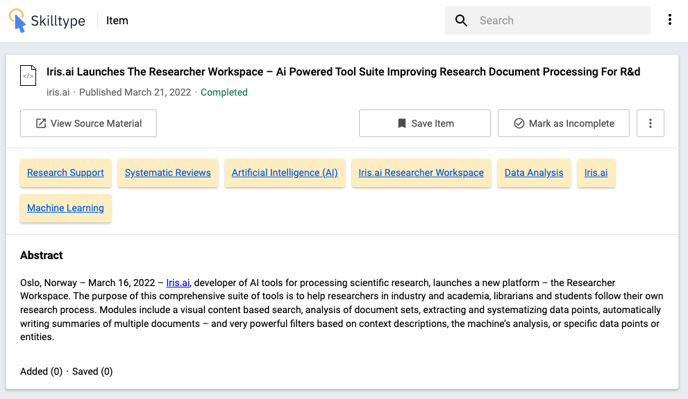 (Please be aware: Previous versions of the app showed you a specifically-named Skilltype Feed drawn from your Skills and Product Experience. In the current version of the app, the Skilltype Feed is now known as Skilltype Home, and draws from your Interests, as you set during Onboarding.)
The Skilltype Resources List consists of five main formats of information, as you can see on the bottom left of the screen under Filters: Article, Video, Audio, Presentation, Website. Corresponding introductory Skilltype information would be:
Feel free to log in to Skilltype and access any of these resources at any time. Any questions can be sent instantly using our onscreen chat window, usually on the bottom right of your screen.
As a Skilltype user, you can send your own invitations to others, by going to Skilltype Settings and using the Invite Colleagues Form at the bottom of the page.
Move on to our Creating Your Profile page!